"

This

fake emergency is a publicity stunt that will raid out federal funding and cost us millions." – Michigan Attorney General Dana Nessel
On February 15th President Donald Trump declared a National Emergency during a 50-minute speech in the Rose Garden at the White House. The focus of his declaration was to address what he calls a crisis at the southern border in regards to illegal immigration; the action of declaring a National Emergency would allow him to use money allocated to the military to fund a wall on the American border with Mexico. His national address covered a multitude of issues where he denied climate change, insulted political opponents, attacked the media, and provide many false statements and figures regarding the issue of illegal immigration. Scholars, politicians, and Democrats and Republicans alike warned the president that not only was his declaration of a National Emergency unconstitutional, but it was also setting a precedent for future presidents to wield the power of a national emergency to further fund any partisan issue that they deem fit. California, joined by New York and 14 other states, filed a lawsuit against the president for what they see as an overreach of executive power. Michigan's newly-elected Attorney General Dana Nessel, a Democrat, added Michigan onto the list of states suing Trump. She and her office gave the Hawk Herald some information as to why exactly she thinks Michigan should help lead the fight against President Trump's National Emergency.
Who is Dana Nessel?
Dana Nessel, 49, is the 54th Attorney General of the state of Michigan. She was elected in November of 2018 along with Governor Gretchen Whitmer and Lieutenant Governor Garlin Gilchrist II. She started as an Assistant Prosecutor for the Wayne County Prosecutor's Office. From there she opened her own firm defending clients accused of criminal charges. She has been a champion for LGBTQ rights in the courthouse and represented the case of DeBoer v. Snyder which sued the State of Michigan to legalize gay marriage and adoption and was used to form the case Obergefell v. Hodges – the court case that legalized same-sex marriage in the United States. She herself is a lesbian mom and the first LGBT Attorney General of  Michigan. She has been cited as an activist for men and women dealing with sexual abuse and assault in the State of Michigan, most recently filing investigations in the seven Catholic Diocese of Michigan in cases of abuse against minors.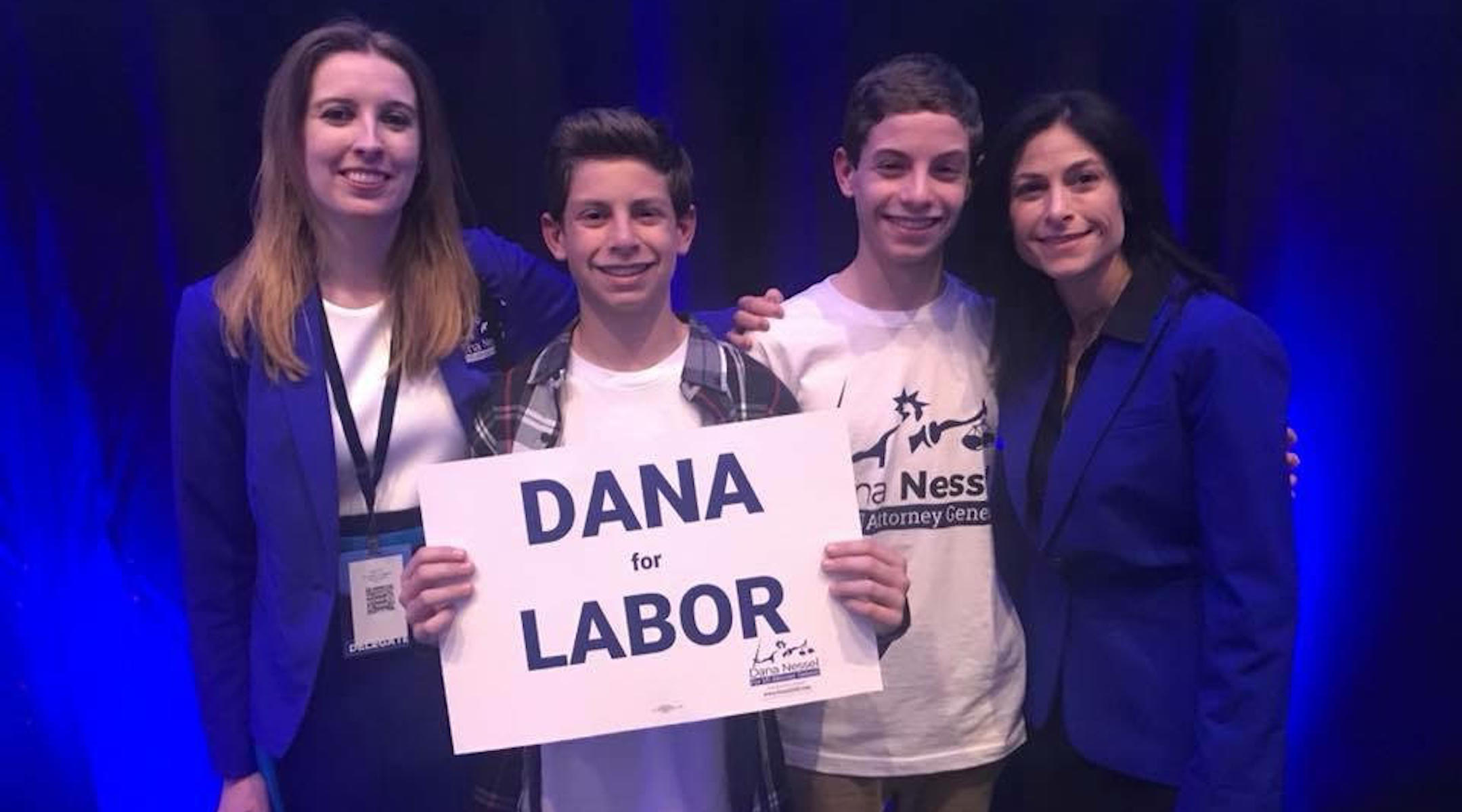 How Does Nessel feel about Trump's Declaration of National Emergency?
Attorney General Dana Nessel had tough words for Trump regarding his national emergency. Nessel referred to the President's declaration as a "manufactured crisis." Nessel continued, "This fake emergency is a publicity stunt that will raid out federal funding and cost us millions." The Attorney General made a clear point that the money that would be going towards building a wall would be taken out of funding towards the Michigan National Guard as well as the Michigan Department of Military and Veterans Affairs. The goal for the lawsuit as she sees it is to "protect revenue, natural resources and economic interests [from President Trump's] flagrant disregard of fundamental separation of powers." The office of the Attorney General provided the following figures to The Hawk Herald: "Michigan's Department of Military and Veterans Affairs has a $179 million budget, of which $92 million (about 51 percent) comes from federal sources," and "the Michigan National Guard has more than 700 state employees, more than 10,000 soldiers and airmen, and operates more than 40 facilities in the state." With that information, Attorney General Dana Nessel believes that Michigan should fight against President Trump's National Emergency to fund the wall on the southern border.